Back to the projects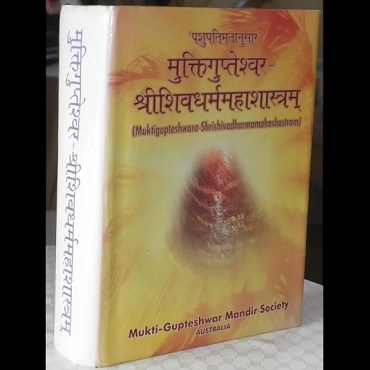 The Shiva Dharma Shastras: the Granth
The Sanskrit Granth is a foundational text of right living.
The Mukti-Gupteshwar Mandir Society sponsored the first translation of the Granth into another language, and the translation was into Hindi. For the first time, people fluent in Hindi but not in Sanskrit were able to receive the wisdom of this great book.
The Granth has now also been independently translated into English. See the publication by the Himalayan Academy which is available in pdf free-of-charge at this page and in pdf here.
An excellent introduction to the Granth is available at the Tattva website here.