About the 13th Jyotirlingham
Why in Australia?
The 13th Jyotirlingham is many millennia old and a self-formed Lingam.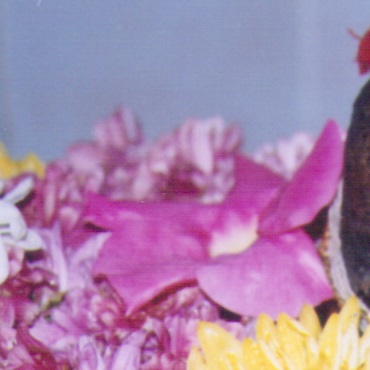 The 13th Jyotirlingham being located in Australia has special significance. In many ancient texts, references can be found to Australia. The Srimad Bhagavatam (chapter 20), for instance, gives a graphic description of Australia and refers to Australia as 'Kush Dweep'.
In ancient texts, powerful beings had many incarnations. When Sati died, her body was carrued and some of her body parts accidentally fell in different parts of the world. The known spots in India where her body parts were dropped are now well-known sites. It wasn't known until recently where her spine was dropped.
Recent research in archeology supports the proposition that her spine was dropped in Australia, to what we called Uluru-Kata Tjuta National Park (Ayers Rock in The Olgas range). It is importaant to the Anangu people and one of Australia's most important landmarks.
In one ancient text, Australia is referred to as 'Ashtalika' and is described as the permanent home of 'Astamurti Maheshwar'.
Mukti-Gupteshwar the 13th Jyotirlingham
The 13th Jyotirlingam in Australia is called Mukti-Gupteshwar. Associated other names are:
Jyotirlingham, Pashupatay, Muktigupteshwaray, Minto grame, Guha Madhye, Australia
Mukti-Gupteshwar is a cave-shaped abode which represents our cave of intellect, the inner self. It also has a very special significance in our life, given that civilization started in caves.
The cave design explores the art of geotecture which is much older than architecture. Geotecture dates to the first civilization when humans lived in caves for safety and security.
12 Jyotirlingha in India
There are 12 Jyotirlingha in India, called:
. .

Shree Somnath - Gujarat
Mallikarjuna - Andhra Pradesh
Mahakaleshwar - Madhya Pradesh
Omkareshwar - Madhya Pradesh
Vaidyanath - Jharkhand
Bhimashankar - Maharashtra
Rameshwaram - Tamil Nadu
Nageshwar - Gujarat
Vishwanath - Uttar Pradesh
Trimbakeshwar - Maharashtra
Kedarnath - Uttarakhand
Grishneshwar - Maharashtra