Ecologically sound
Quiet space
Underground structures are quiet indoors and unobtrusive outdoors. With the insulation of metres of earth cover, on same days there is a startling silence indoors. The earth cover also provides insulation which reduces heating costs in winter and cooling costs in summer. Further, the structure has more protection from bushfire, tornado and huurricane. In Minto, there is some bushfire risk, whereas tornado and hurricane fortunately are not a material risk in Minto. With increasing concern about aesthetic development and 'zero footprint', underground structures can be invisible from the street but at the least are the less obtrusive developments. This makes these kinds of structures well-suited to scenic or semi-rural areas.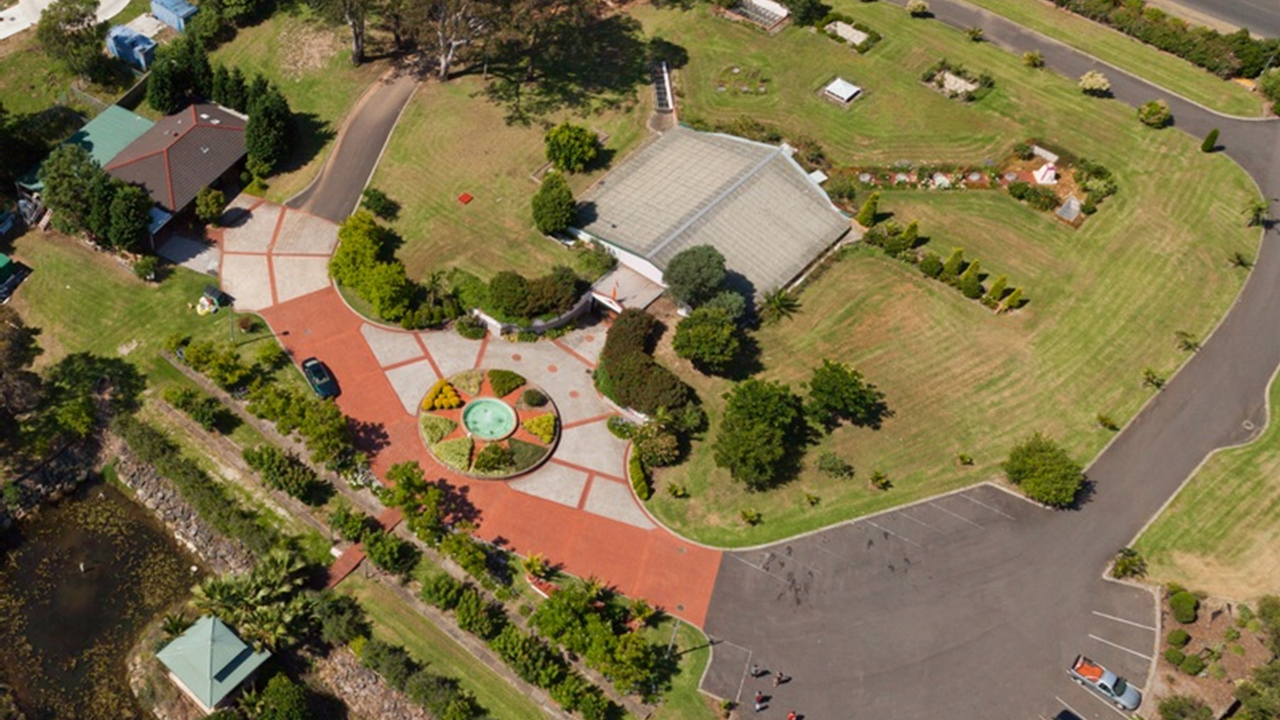 Aerial view of 203 Eagleview Road, Minto Australia
Ancient caves
Caves structures are an ancient idea. For example, it is estimated that the Undavalli Caves in Andhra Pradesh India were sculpted 4-5th century CE. See Wikipedia article here. Another example is the Badami Caves in Karnataka India. See Wikipedia article here.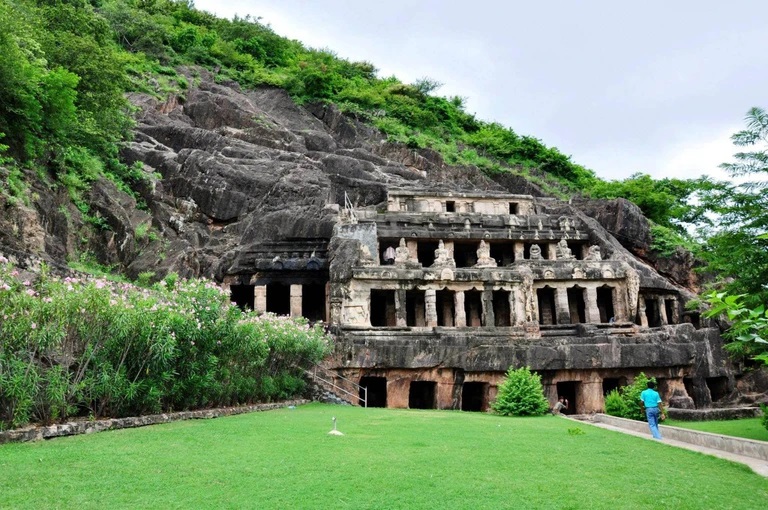 The Undavalli Caves in Andhra Pradesh, India
Geotecture
Australia's Federal Parliament House is itself an earth-covered structure.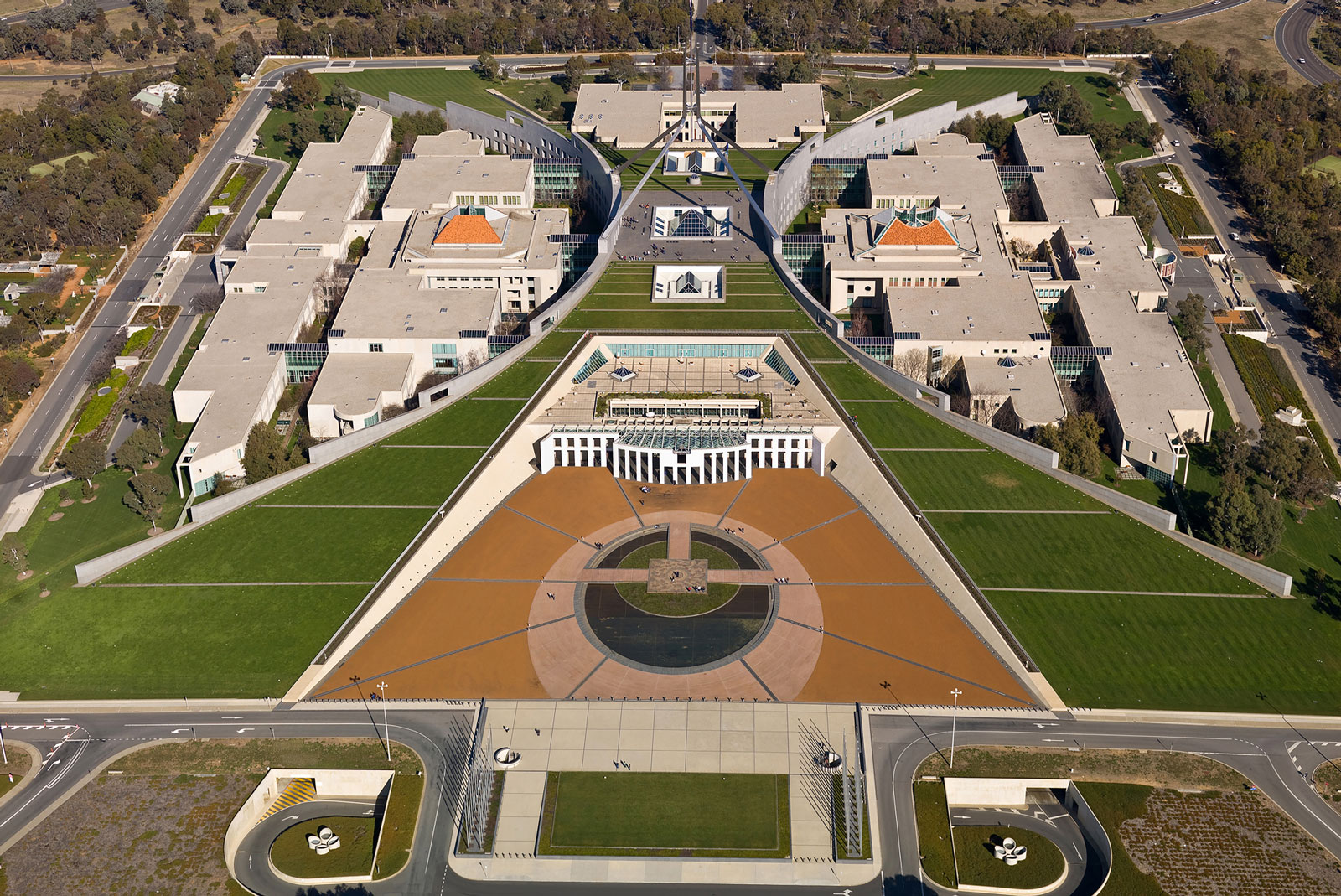 Australia's earth-covered Federal Parliament House, Canberra
Australia has a series of underground dwellings created from disused opal mines in Coober Pedy.
See the article Going underground - lessons for suburbia from subterranean Coober Pedy at the ABC website dated 15 November 2020. Also see Haunting images of Coober Pedy - Australia's underground desert community at the SMH website dated 25 January 2017.
The Ncaved House by MOLD Architects is built into a hillside. See this article in Architecture Daily.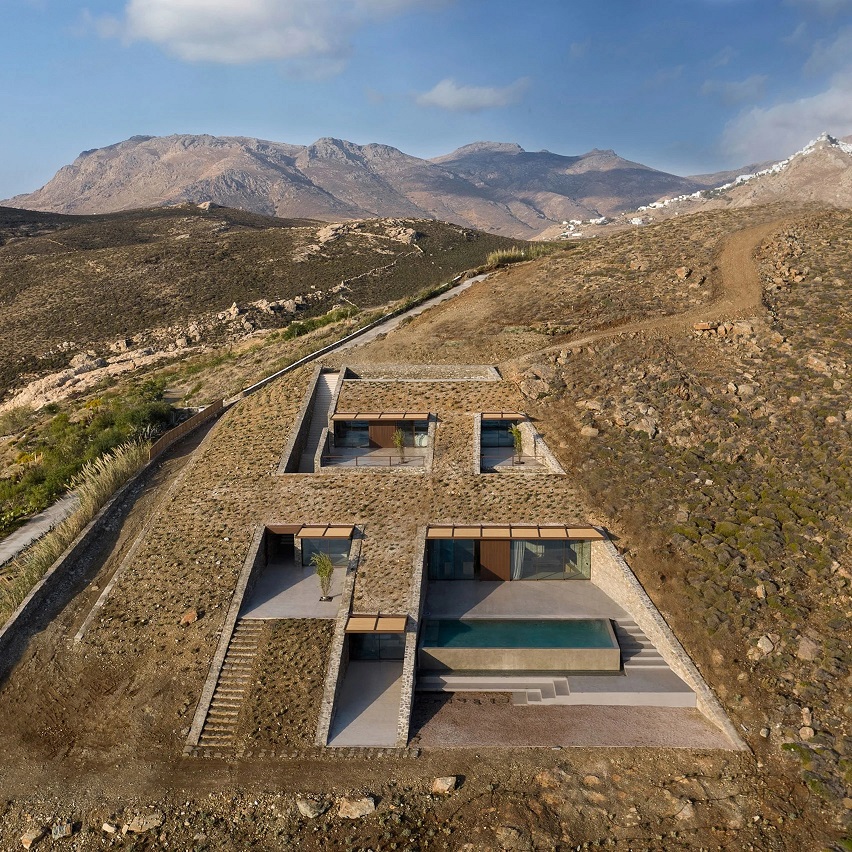 NCaved House on a rocky cove on Serifos Island, Greece
With a growing appetite for ecologically intelligent development, geotecture has been adopted in significant projects worldwide. See "Ecological Construction and Reconstruction of Underground Space of Cities" December 2018 IOP Conference Series Materials Science and Engineering 463(3):032050 by V. Kasiyanov and O. Chernysheva. This article refers to:
. .

The underground stadium "Al Ain Stаdium", UAE
The underground sports center in Bilbao, Spain
"The city geogrid" project, Japan
"Geotropolis" project, Tokyo, Japan
"Alice" project, Tokyo, Japan