Why is the 13th Jyotirlingham significant for Australia?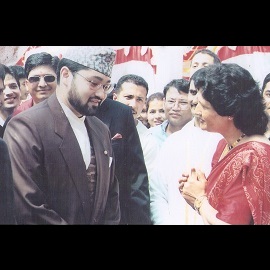 Based on ancient texts
The Crown Prince of Nepal visited in September 2000. This is after the King of Nepal released the 13th Jyotirlingham to the Mukti-Gupteshwar Society based on a reading of ancient texts that the 13th Jyotirlingham belongs in Minto Australia.

The blue line shows the world's longest geomagnetically induced current (GIC) in Australia.
Ancient writings recognise the earth's magnetic field and place of Australia in the magnetic field. It is no coincidence that the ancient texts name Australia as the rightful location of the 13th Jyotirlingham ancient icon.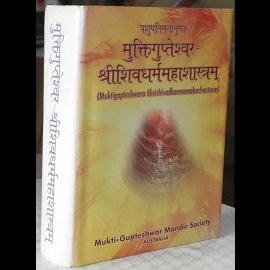 The Shiva Dharma Shastras, the Granth, translated from Sanskrit to modern Hindi
Translation of this ancient text was sponsored by the Mukti-Gupteshwar Society making it accessible to hundreds of millions of readers.